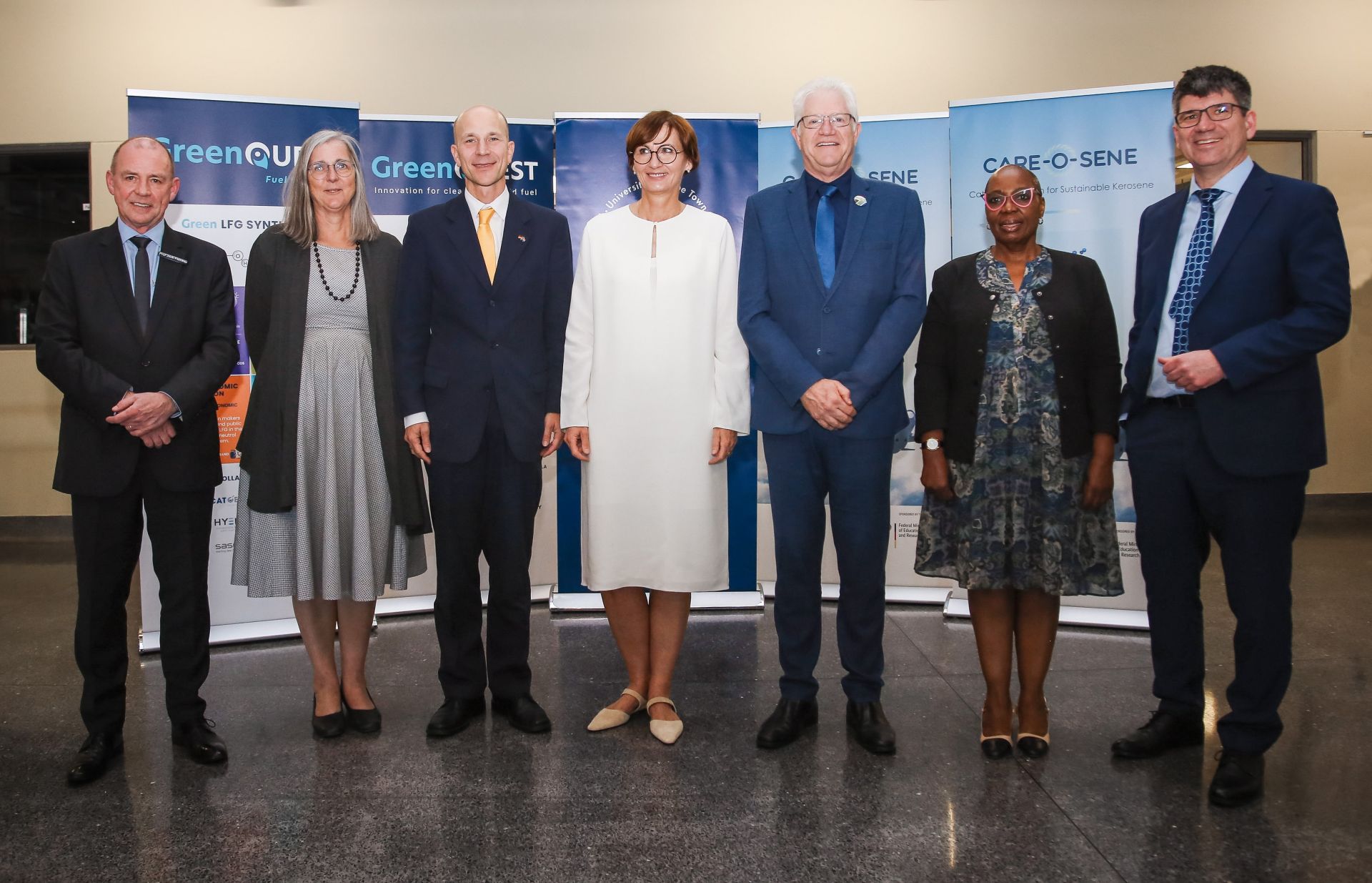 First ministerial meeting on CARE-O-SENE at University of Cape Town
On 27 March 2023, German Federal Minister of Education and Research, Bettina Stark-Watzinger, met up with German and South-African delegates from the scientific, industrial, and political communities at the University of Cape Town in a first official visit regarding collaborative initiatives between the two countries, including CARE-O-SENE, of which Sasol is a founding consortium member.
The event was attended by Alan Winde, Premier of the Western Cape, and Andreas Peschke, the German Ambassador Designate to South Africa, Lesotho and Eswatini, as well as dignitaries from the university, the Helmholtz Zentrum in Berlin, and Sasol, among others.
Federal Minister Stark-Watzinger emphasised the significance of this field of research: "Clean airplanes for a clean planet: Just as aviation increased the speed of travel, clean aviation can accelerate climate action. The shift in the skies will bring the transition on the ground. Researchers are already working on making this vision come true. Together with South Africa, we will achieve the global energy transition."
CARE-O-SENE is a truly unique partnership industry and research to accelerate innovation in the large-scale commercialization of green kerosene production by 2025. The initiative has received significant funding by the German Federal Ministry of Education and Research and represents a key component in the joint Green Hydrogen strategy of Germany and South-Africa.