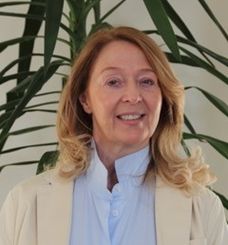 Angela has been working as Manager R&D Shaped Carrier at the Sasol site in Brunsbuettel for more than seven years. In this position, she is mainly responsible for customer-oriented research and development of catalyst carriers. As part of CARE-O-SENE, she contributes her know-how for the development of innovative carriers together with the local team. In addition, she acts as the on-site contact person for the research project.
Angela compares catalyst carriers to the fundament of a house. While often overlooked, they are a crucial component needed for most chemical reactions and processes.
Manager R&D Shaped Carriers
Angela has developed expertise in the areas of alumina-based catalyst carriers at Sasol. Previously, she worked at Engelhard/BASF, where she led the development of spherical silica gels used as adsorbents and catalyst carriers. With her in-depth knowledge, Angela is ideally placed to meet the objectives of the CARE-O-SENE research project: The optimisation and development of different types of catalyst carriers in order to achieve the overarching purpose of decarbonising global aviation.
Angela studied chemistry and did her PhD at the Institute of Technical Chemistry at the University of Hanover.
"Successful research only works in diverse teams and with the possibilities to test ideas. I am pleased that through large-scale projects as CARE-O-SENE or the new research center, our Brunsbuettel site will make an important contribution."