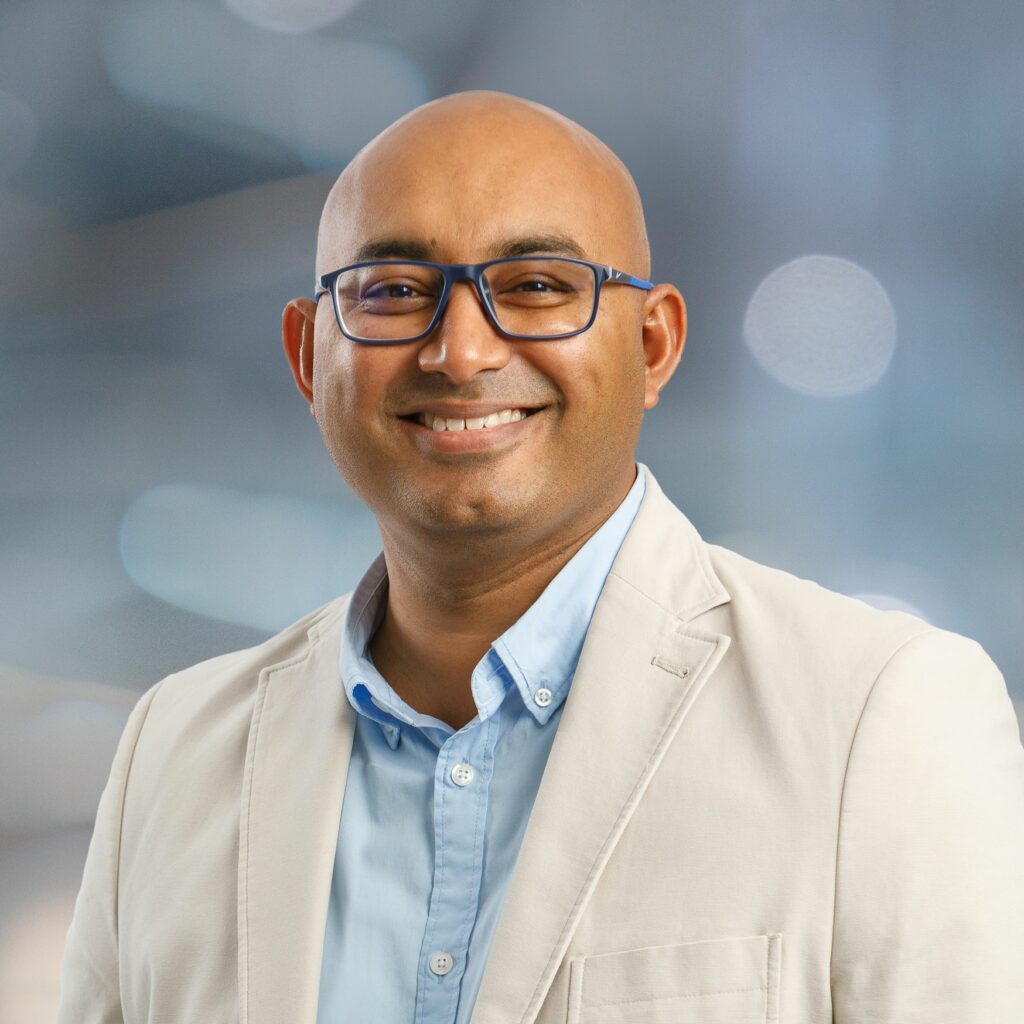 Denzil is a senior scientist in the Fischer-Tropsch group at Sasol's Research & Technology Science Research department in Sasolburg. 
He is also the Work Package 3 leader for large-scale catalyst production and testing. 
He is passionate about commercializing catalytic processes for sustainable chemical and fuels using green feedstocks, focusing on topics such as CO2 hydrogenation and Power-to-X.
Denzil has over 20 years of experience in fundamental and applied catalysis, process chemistry and R&D. His earlier work involved unraveling the complex interplay of catalyst deactivation under realistic industrial conditions using industry-academia collaboration. He has delivered several technology packages, notably on catalyst regeneration as well as provided operations support for commercial GTL & CTL facilities. Denzil has published widely on the topic of Fischer-Tropsch catalysis.
He has been the scientific lead for several critical R&D projects that involved understanding, developing and scaling-up of more efficient Cobalt and Iron Fischer-Tropsch catalysts. In CARE-O-SENE, he will utilize his expertise to enable the translation of fundamental knowledge into practical insight and application. Denzil holds a Ph.D. in Chemistry from Eindhoven University of Technology, The Netherlands.
"The holistic approach taken in the consortium using real life catalysts, model systems, theory and modelling will accelerate the understanding and deployment of PtL catalysts for SAF production."