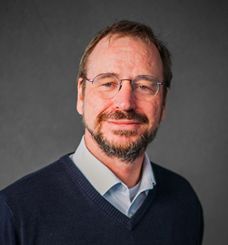 Eric is a professor in Chemical Engineering, and the South African Research Chair Initiative chair in Reaction Engineering in the Department of Chemical Engineering at the University of Cape Town. He is focusing his research on the fundamental understanding of heterogeneous catalyzed reactions in the field of Fischer-Tropsch synthesis, selective oxidations and photo-catalysis. He has been collaborating with Sasol for over 25 years.
Professor
Chair of Reaction Engineering (SARChI)
University of Cape Town (UCT)
Eric obtained his doctorate in Chemical Engineering from the Technical University of Karlsruhe in 1993 focusing on kinetic evaluation of iron and cobalt-based Fischer-Tropsch synthesis. He initiated this research upon joining the staff in Chemical Engineering at the University of Cape Town. 
He is known for this size-dependent thermodynamics to predict phase stability within catalysts. He has developed extensive expertise in the field of molecular modelling to gain a better understanding of surface reactions and their inclusion in reactor models.